Signature Foot Soaks – Coming Soon!
Each signature foot soak includes formula infused warm water over smooth river rocks. While your feet are soaking, a heated neck pillow will be provided as you relax with your choice of complimentary tea. Next, experience a therapeutic foot massage followed by a hydrating application of Aveda Foot Relief. To complete each service, your feet will be cocooned with warm foot towels.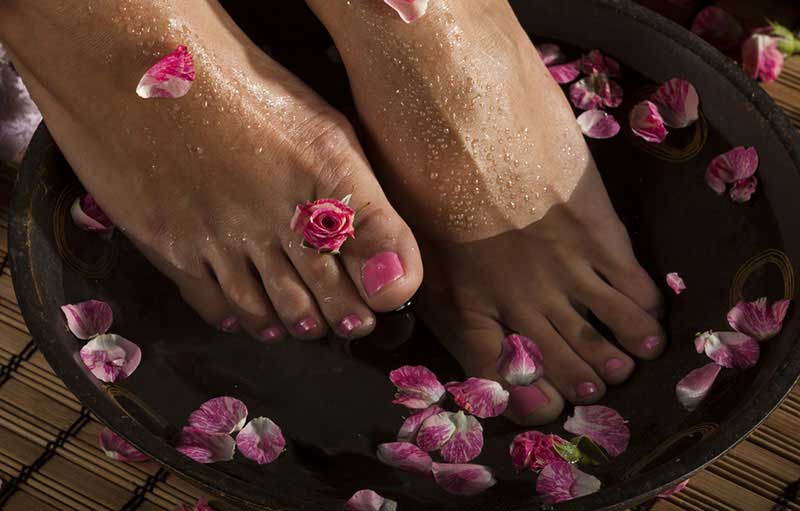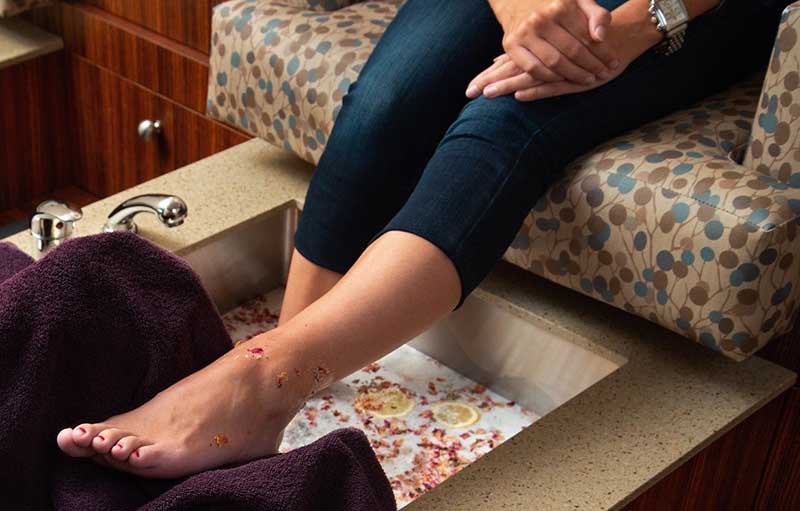 Whether you're looking for that everyday look or getting ready for a special event- let our makeup artist help you look your very best for any occasion!
*prices are subject to change
Teen Make-up Application
This application is designed for your young cliental interested in trying makeup for the first time. This application is customized for our clients who are in Junior High School or younger.
Day Wear Application
Perfect for that every day look. This application is created for clients who want to learn and experience Aveda or Bare Escentuals before they make a purchase. Receive 30 minutes of one-on-one guidance with one of our make-up artists who will color match shades to your skin tone, go over basic application techniques and perform a full face make-up application.
Formal Occasion Application
This application is for formal occasions. This 45 minute appointment allots time for any extra detailing that may be needed for a special even. Formal occasion applications are perfect for proms, semi formals, bridesmaids, mother of the bride or anyone who is looking for an exceptional look for that special event.
Bridal Application / Bridal Trial
The bridal and bridal trial applications are designed to fit any bride's needs from start to finish. These 60 minute appointments will give undivided time and attention that every bride deserves. During the trial, enjoy the opportunity to try more than one look so on the wedding day we can recreate and fine- tune your desired look to perfection!
Make-up Instruction
For those who are in need of or looking for make-up instruction, this 60 minute session will give you the knowledge and confidence to create the look you desire. This lesson will cover techniques and helpful suggestions for skin, eye, lip and cheek applications.
Artificial Lashes
A beautiful addition to any make-up application. Ardell fashion lashes are made from 100% sterilized human hair so they look and feel like your own. Each high quality strip is handmade.
Lash Extensions
Lashes are natural looking semi-permanent eyelash extensions. Lashes are applied one by one meticulously by our certified Lash Stylist. A 15 minute consultation is required upon booking at no charge.
Aviva Organic Spray Tanning
Spray tanning is a fast, safe way to dramatically improve your appearance. Aviva Organics offers a variety of formulas to fit your needs. Whether you desire a subtle, natural glow or a more dramatic sun kissed appearance, Aviva's range of solutions will give you a beautiful color without the dreaded orange, streaky appearance associated with sunless tanning. Aviva's products are hypo allergenic, fragrance free and suitable for all skin types and tones. Since they are water based, they are fast drying and will not leave you feeling sticky. For a safe, healthy alternative to traditional tanning, sunless tanning is the answer.