Gentlemen, we welcome you with sophistication. Come in just as you are, take a seat and feel the weight of the world fall off your shoulders as we sort everything out for you. You'll leave looking (and feeling) like a younger, refreshed, and better looking, you.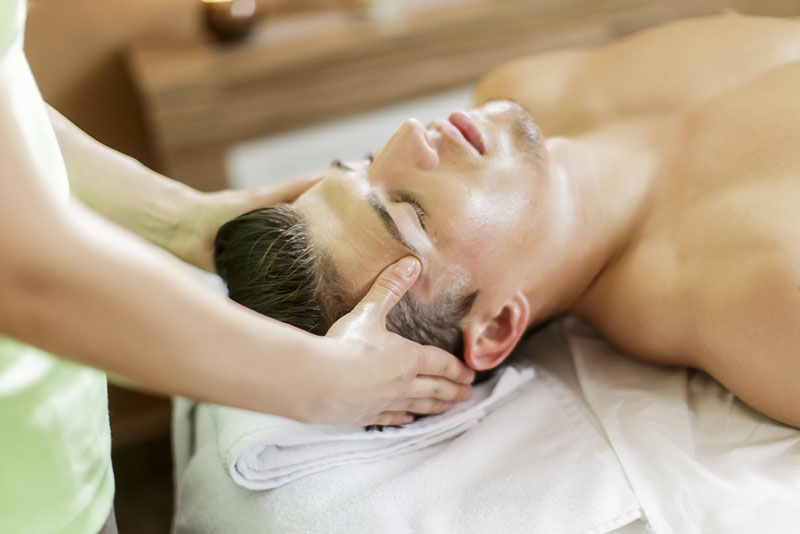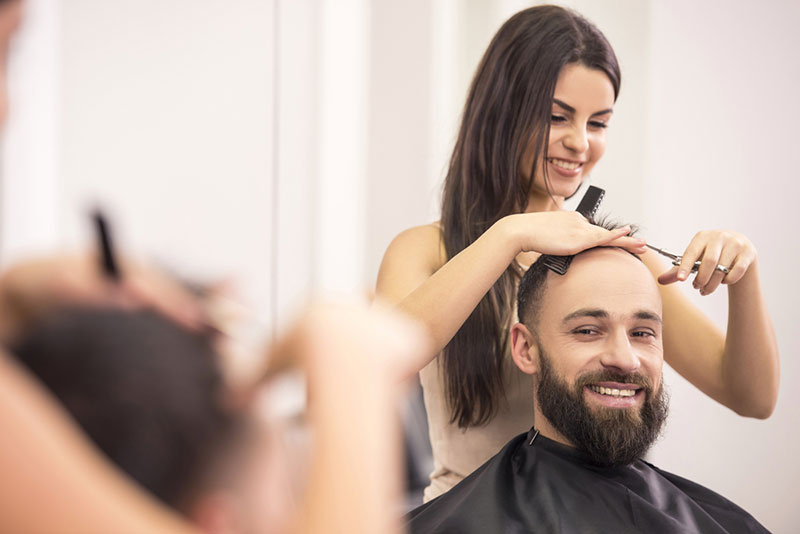 *prices are subject to change
Gentlemen Facial
A facial specifically designed for men's skin. This 60-minute facial is designed to help increase skin moisture and fight dehydration in order to create a healthy and a youthful complexion. This facial includes a skin cleansing, exfoliation, and a mask. We end with a relaxing hand and arm massage.
$95
Men's Clearing Facial
Breakouts have finally met their match. We focus on deep-cleansing, purification, extracting and hydration to target current problem areas and help prevent future breakouts. We end with a cooling refining and deep- clearing Kaolin and Bentonite clay masque that purifies and absorbs excess surface oil for noticeably clearer and healthier skin.
*also available as a Back Facial
$106
MANicure
Designed specifically for men, this custom manicure moisturizes and invigorates while leaving skin hydrated and looking incredibly groomed and refreshed. Treatment includes cuticle grooming, callus eliminator to remove dry dead skin from even roughest hands, a soothing massage with a relaxing moisturizing treatment, and natural buff of the nails.
$25
Sport Pedicure
Relax in our massaging chair while your feet soak in a warm aromatherapy whirlpool bath. A scrub is applied to your feet, followed by a treatment for Callused areas to remove rough skin. Next, a luxurious massage of your feet with a hydrating lotion that will relax and relive tension. Your nails are shaped and cuticles are cared for before they are finished with a natural buffing.
$53
Sport Massage
We start with a relaxing foot soak followed by a 60 minute deep massage that targets specific sore muscle groups to relieve tension, stress and chronic muscle problems.
30 Minutes - $80
60 Minutes - $105
90 Minutes - $140
Men's Cut
Includes shampoo, scalp massage and conditioning.
$29 & Up
Men's Express Grey Blending
Semi- permanent 5-minute color add on to a men's haircut. Instantly adds color that creates a natural and youthful look.
$43
Spa Experience
Your day begins with a one hour full body massage followed by a relaxing foot soak in a jet whirlpool combined with a duet of our Sports Pedicure and invigorating MANicure. Emerge rejuvenated and completely relaxed!
Spa Day for Men
This package specifically designed for men begins with a relaxing private steam shower. Next, indulge yourself in a unique La Stone Therapy massage that will sooth the mind, body and soul. Then you will receive the Gentlemen's Facial followed by a healthy lunch in our peaceful Garden Room. After lunch, enjoy a refreshing MANicure followed by the Sorts Pedicure.
Due to limited availability of appointments, we are forced to implement a $25 NO SHOW FEE.  You must cancel your appointment at least 48 hours in advance to avoid this fee.