Tu Moda Spa invites you on a journey dedicated to beauty and wellness. Inside, feel yourself unwinding to relaxing music while your senses are aroused and the mind is calmed. Before each treatment, wellness experts get to know each guest and his/her unique needs. This helps encourage gentle relaxation and to ensure that your journey to well-being is enjoyed to the fullest.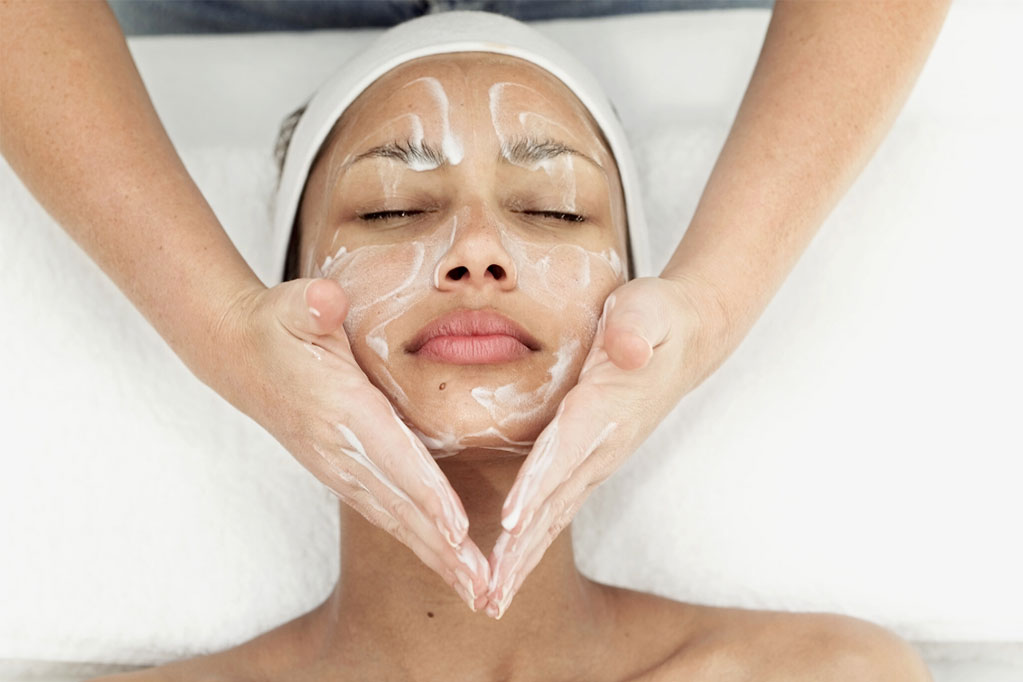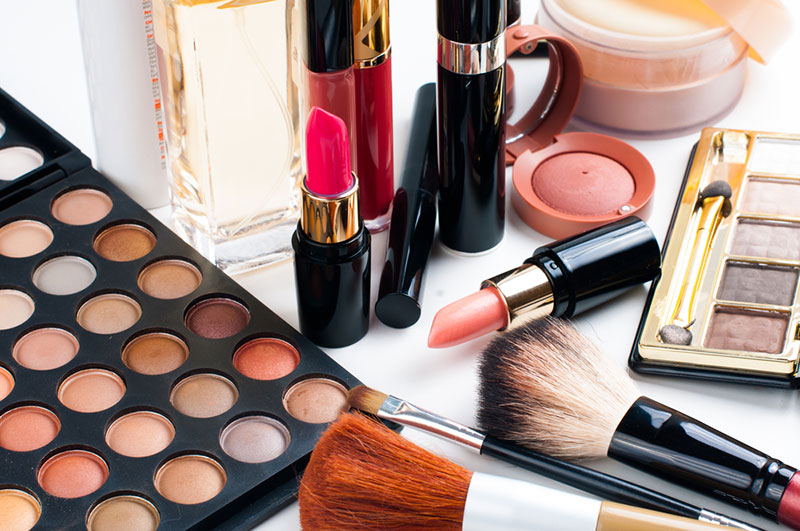 Whether you're looking for that everyday look or getting ready for a special event- let our makeup artist help you look your very best for any occasion!
*prices are subject to change
Teen Make-up Application
This application is designed for your young cliental interested in trying makeup for the first time. This application is customized for our clients who are in Junior High School or younger.
$41
Day Wear Application
Perfect for that every day look. This application is created for clients who want to learn and experience Aveda or Bare Escentuals before they make a purchase. Receive 30 minutes of one-on-one guidance with one of our make-up artists who will color match shades to your skin tone, go over basic application techniques and perform a full face make-up application.
$41
Formal Occasion Application
This application is for formal occasions. This 45 minute appointment allots time for any extra detailing that may be needed for a special even. Formal occasion applications are perfect for proms, semi formals, bridesmaids, mother of the bride or anyone who is looking for an exceptional look for that special event.
$68
Bridal Application / Bridal Trial
The bridal and bridal trial applications are designed to fit any bride's needs from start to finish. These 60 minute appointments will give undivided time and attention that every bride deserves. During the trial, enjoy the opportunity to try more than one look so on the wedding day we can recreate and fine- tune your desired look to perfection!
$79
Artificial Lashes
A beautiful addition to any make-up application. Ardell fashion lashes are made from 100% sterilized human hair so they look and feel like your own. Each high quality strip is handmade.
$19
Lash Extensions
Lashes are natural looking semi-permanent eyelash extensions. Lashes are applied one by one meticulously by our certified Lash Stylist. A 15 minute consultation is required upon booking at no charge.
Priced Upon Consultation
We take into consideration the nature of your skin each time you come in. Therefore, each facial treatment is customized for each individual. We schedule our facial treatments in increments of time: thirty or sixty minutes. You can reserve your appointment based on how much time you would like to spend with us.
Tu Moda provides the following amenities for the Spa:
Complimentary steam by request with Spa Reservation.
Private Make-Up room and complimentary touch-up.
Changing room with lockers.
*prices are subject to change
Pro Power Peel Facial
This facial is ultra-potent and completely customized: you've never had a peel like this before. This comprehensive 60-minute treatment pairs our most powerful peel yet with advanced techniques to thoroughly address your skin's ever-changing needs.
$170
Pumpkin Enzyme Facial (seasonal)
The natural enzymes in our organic pumpkin exfoliating mask dissolve dead skin cells with a gentle powdered blend of honey as the detoxifying clay draws toxins from the skin. Coconut milk deeply nourishes tired tissue as you enjoy a burst of warmth when the masque is mixed and applied. You'll notice softer, visibly renewed skin after just one facial! Pumpkin spice butter cream infused with Vitamin A and grapeseed oil is finally massaged into your hands, arms and feet to complete this treat!
$115
Dermalogica Professional Facial
Target your most pressing skin concerns and improve the health of your skin. We first perform a zone-by-zone analysis of your skin. Then, we create a customized treatment by using dermalogica professional skin product that will address your skin's needs leaving your skin with a fresher, healthier appearance.
$105
Age-Smart Anti-Aging Facial
Dermalogica's professional lactic acid exfoliation treatment combined with enzymes, hydroxyl acid and peptides will help stimulate cell renewal and provide the ultimate skin therapy for prematurely aging, dry or devitalized skin. When combined with an energizing massage technique and a customized masque, your skin will be noticeably firmer, smoother and more revived.
$126
Power Regeneration Treatment
Dermalogica's exfoliation accelerator is designed to target dry, aging or lackluster skin. 30% lactic acid exfoliator combines with a multivitamin powers exfoliant and recovery masque. Lastly, a rich collagen stimulating repair cream restores your skin's natural firmness and glow.
For optimal results, we recommend as a series determined by your skin professional.
Power Regeneration Treatment can be added to any facial for an additional cost of $39.00
$86
Medi-Bac Clearing Facial
Breakouts have finally met their match. We focus on deep-cleansing, purification, extractions and hydration to target current problem areas and help prevent future breakouts. We end with a cooling, refining and deep-clearing Kaolin and Bentonite clay masque that purifies and absorbs excess oil for noticeably clearer and healthier skin.
$116
Pure Focus Facial
Pure Focus is a thirty-minute session that allows you to receive a compact treatment with an emphasis on one of the following: facial exfoliation; facial massage; or intensive skin hydration. We will consult with you to help determine what your skin needs most, and then focus our efforts so you will leave feeling completely relaxed and rejuvenated. (Extractions are not included.)
$86
Strawberry Lemonade Facial (seasonal)
The citrusy facial is a great brightener for the skin. Containing kaolin clay, arbutin, and kojic, it will help absorb excess oil for pore refinement while providing extreme lightening capabilities. Antioxidants feed our cell membrane so they are permeable and allow nutrition to flow in and cellular waste to flow out.
Perfect for normal and combination skin. It promotes deep hydration that protects from environmental damage while relieving the surface signs of aging.
$115
SkinCeutical Facial
SkinCeutical is advanced Skincare backed by Science. This facial is suitable for a variety of skin types, these highly customizable treatments improve the appearance of several skin concerns including fine lines and wrinkles, skin firmness, skin texture, pore congestion and acne.
$143
Microdermabrasion
Noted in Allure magazine as "One of the Best Kept Secrets in Skin Care," this wonderful option to help exfoliate the most superficial layer of your skin can reduce fine lines and wrinkles, superficial dark spots, improve acne scarring, and even out skin tone by reducing sun-damaged skin.  The treatment exfoliates your skin and unclogs pores, removing acne-forming bacteria and dead skin and stimulates new and healthy skin growth, giving your skin a healthy, fresh glow.
$95
Add on to any Facial $60.00
Dermaplaning
Dermaplaning is a physical exfoliation that utilizes a specialized instrument designed to scrape away accumulated dead skin cells and remove fine facial hair commonly known as "peach fuzz". A noticeable improvement is immediate with smoother texture and fresh skin appearance. Hair returns softly and will not become coarser because of the treatment. Skin care products penetrate the skin better following this treatment.
$95
Add on to any Facial $60.00
Micro-Needling
Micro-needling is a procedure that makes micro perforations in the skin to help stimulate collagen. This treatment is a safe and effective treatment in acne scarring, anti-aging, reducing the appearance of surgical scars and stretch marks, skin resurfacing, and in the treatment of burns and other skin damage.
$250
Body treatments are designed to help detoxify, hydrate and nourish the body's skin with minerals and vitamins from natural resources. We do not recommend shaving or waxing the day of any body treatment. Body treatments are not recommended for pregnant or nursing mothers. Please inform the spa coordinator of any allergies to shellfish or iodine when scheduling a body treatment.
*prices are subject to change
Coconut & Lime Exotic Glow
Fresh coconut and tangy lime together in a tropical-inspired, hydrating body treatment that will leave your skin quenched, vibrant and feeling flawless. Your skin will be deeply cleansed and exfoliated with a sea salt-based scrub that helps stimulate your skin, improving texture and unclogging pores in preparations for a soothing application of a rich antioxidant and vitamin infused coconut lime butter cream. This tropical indulgence will leave your skin hydrated and glowing!
$135
Parafango
Exotic, detoxifying and refreshing. Your body will be wrapped in Fango Mud, a rich, seaweed-based mixture containing vitamins, minerals and volcanic ash, with paraffin added to seal in moisture. The paraffin is then pulled away, revealing smoother, firmer skin.
$144
Chocolate Body Indulgence
A zero-calorie treat that is absolutely indulgent! This fat-free hydrating body massage is rich with antioxidants that offer amazing nutritional value for your skin and body. During this luxurious body therapy, you skin will be exfoliated with a scrumptious chocolate scrub. To add something even sweeter, we will also treat you to a muscle-melting full body massage with warmed chocolate cream to ensure your experience is nothing short of delicious.
$144
30 Minutes - $69
60 Minutes - $91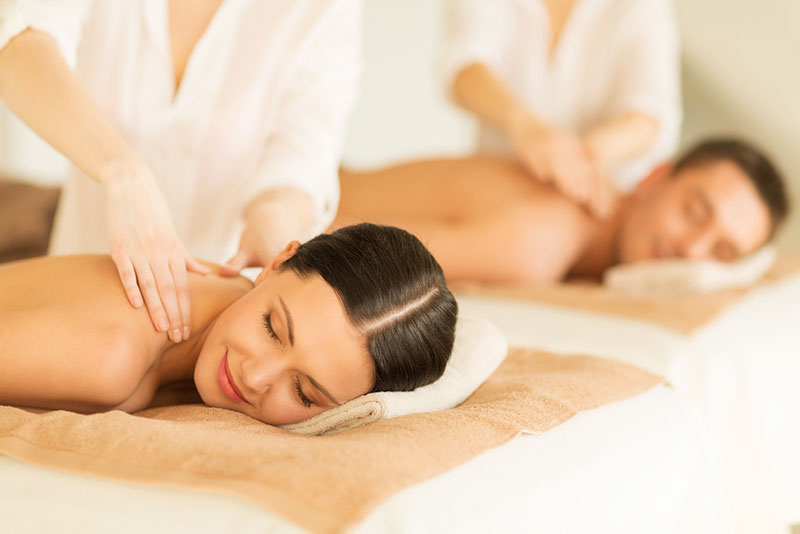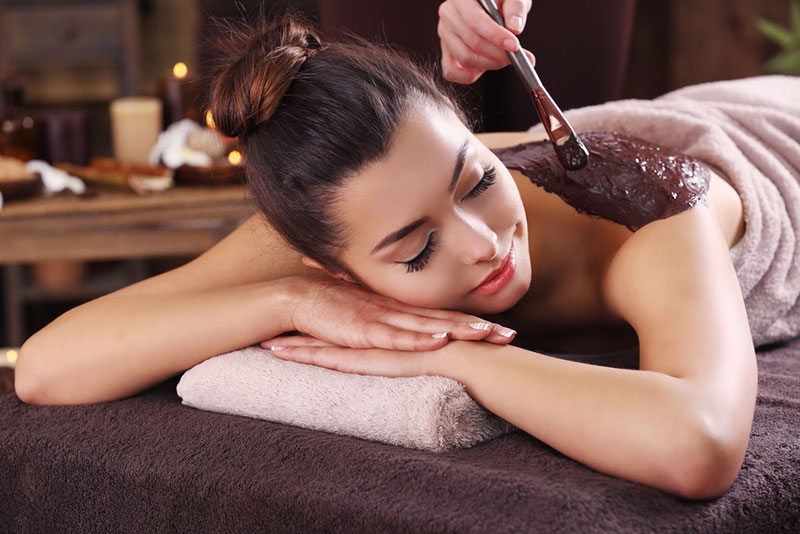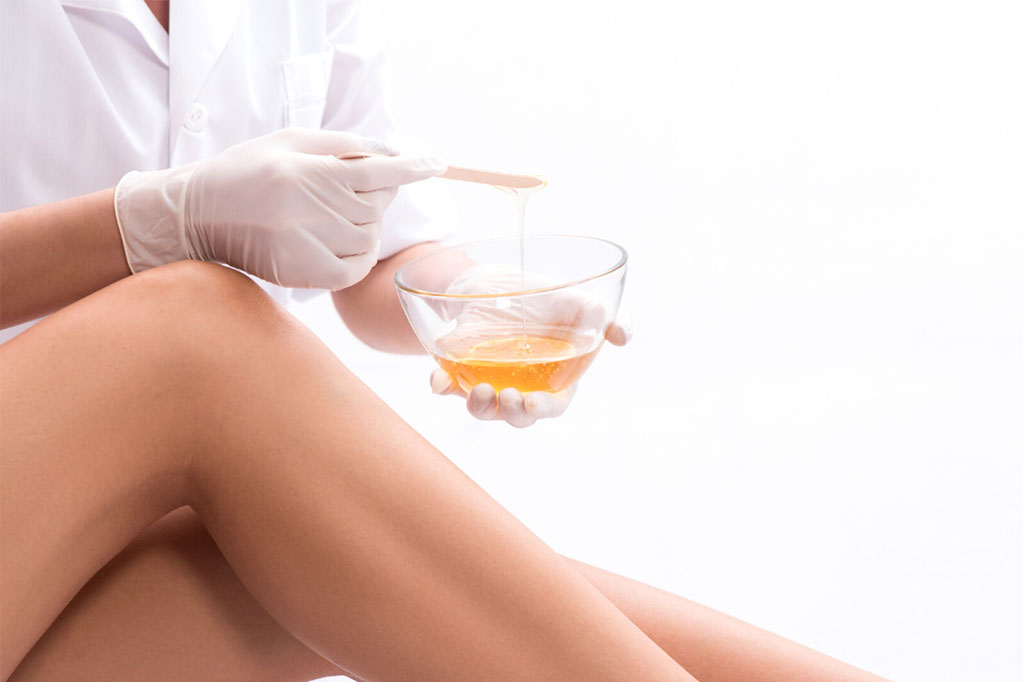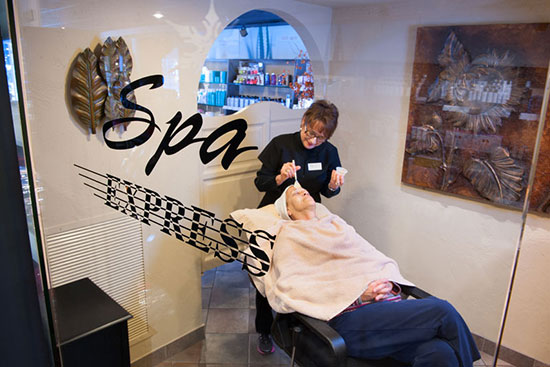 Let Tu Moda be the host to your next special event!
Tu Moda can accommodate your group or party for that special occasion or event.
All such gatherings are assigned to our event coordinator who will assure that your time here will be properly staffed and presented with customary Tu Moda expertise and style.
Bridal Services
From bridal showers to wedding days, Tu Moda has witnessed joyous occasions and has been the scene of many unique gatherings. Staffed according to your needs, Tu Moda guarantees experiences that will rank as fond memories of this special time in your life. Our coordinators are available to arrange for parties large or small, elaborate or elegantly simple. You may reserve spa services to accommodate your needs. Email us for more information.
All parties require 100% deposit prior to booking, all brides are required to do trial updo and makeup, deposits are non-refundable for any changes under 14 days from wedding date
*prices are subject to change
Balancing Salt Soak
Uplift your mind as this clove, sandalwood and ylang ylang infused soak helps create peacefulness and aids in lifting your mood. Fresh cinnamon sticks will be added your water. Ground cinnamon, sandal wood, ylang ylang
Ingredients: Epson Salt, Dead Sea salt, mineral sea salt, evaporated sea salt, 100% pure ylang ylang essential oil, Aveda foot relief
$38
Energizing Fresh Mint Salt Soak
This uplifting peppermint and rosemary infused soak will help revitalize and awaken your senses. Fresh mint leaves and lemon slices will be added to your soak.
Ingredients: peppermint & Rosemary Epson Salt, Dead Sea salt, mineral salt, 100% pure rosemary essential oil, Aveda foot relief
$38
Revitalizing Mint & Clove Salt Soak
Relieve some of your aches and pains with this invigorating soak. Infused with peppermint and eucalyptus, a natural remedy known to help improve circulation and relieve stress. Fresh mint leaves will also be added to enhance your soak.
Ingredients: Epson salt, Dead sea salt, mineral salt, 100% Eucalyptus pure essential oils.
$38
Calming Lavender Salt Soak
To create calm and balance, unwind as fresh flower petals are added to this lavender, chamomile and bergamot infused soothing soak.
Ingredients: Epson Salt, Dead Sea salt, mineral sea salt, 100% pure lavender essential oil, Aveda foot relief
$38
CBD Primal Healing Salt Soak
Aids in relieving pain, anxiety and depression as to help create full body relaxation. This safe, infused topical soak is gentle on all skin types while naturally exfoliating and enriching for skin. This herbal infusion is a vegetarian, chemical-free and dye free. This soak is great for working to reduce inflammation, dryness and itchiness, while nourishing the skin.
Ingredients: Milk, Magnesium, whole plant organics.
$48
*exfoliate & smooth dry, rough feet
Due to the limited availability and the amount of Last-Minute Cancellations and NO SHOWS, we are forced to take a credit card for ALL reservations.  A failure to cancel before 48-hours or NO SHOW will result in the FULL charge of your service.  We hope you will understand that all our service providers work on commission and when clients NO SHOW or don't give us a 48-hour notice for their appointment it affects their wages.
We hope you do not take it personal, but unfortunately it is the way we must do business now due to the amount of lost revenue. We always appreciate your loyalty, patronage, and value you as our client.