Heavenly Foot Soaks
While your feet are soaking away your stresses, a heated neck pillow will be placed around your neck. Next, your complimentary tea will be served followed by an invigorating foot massage that will help relieve the physical stress and tension your feet carry from standing and walking every day. Performed by our highly skilled massage therapists. To complete your experience your feet will receive a heavenly dusting of our luxury foot powder.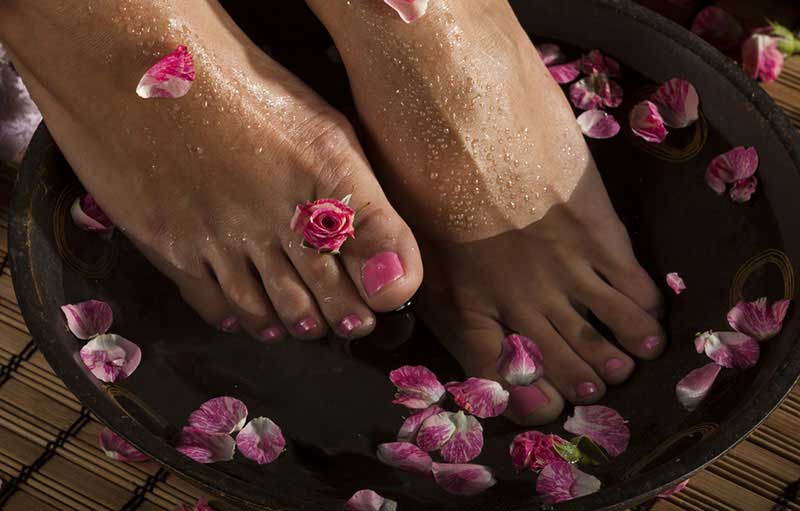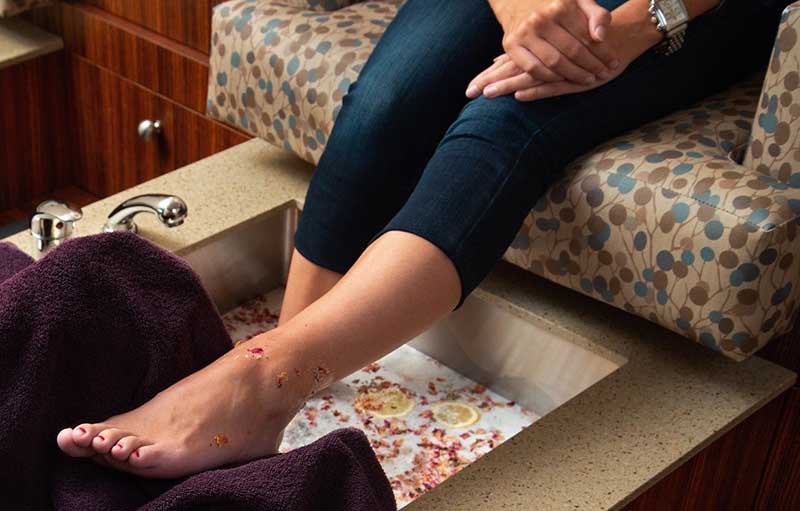 When preparing for your soak service please wear loose-fitting clothes. Cellphones or any electronics must be turned off before entering the soak room. There's NO talking during your service. Tea complimentary to every soak.
*prices are subject to change
Revitalizing Mint & Clove Infused Salt Soak
Help relieve aches and pains with this invigorating soak. Infused with peppermint and eucalyptus, a natural remedy known to help improve circulation and relieve stress.
$75
Energizing Fresh Mint Salt Soak
This uplifting peppermint and rosemary-infused soak will help revitalize and awaken your senses.
$75
Calming Lavender Salt Soak
Unwind, and create calm and balance with this lavender, chamomile, and bergamot-infused soak that soothes your senses.
$75
Balancing Salt Soak
Uplift your mind as this clove, sandalwood, and ylang ylang infused soak help create peacefulness and aids in lifting your mood.
$75
CBD Primal Healing Salt Soak
Help aid in relieving pain, anxiety, and depression and create full-body relaxation. This safe infused topical soak is gentle on all skin types while naturally exfoliating and enriching the skin. This herbal infusion is vegetarian, chemical-free, and dye-free. This soak is great for working to reduce inflammation, dryness and itchiness while nourishing the skin.
$83
Massage Add-On
20-minute Foot and lower leg massage.
$25